Welcome to My Site — This is the third incarnation of the Scissors & Paste website, and is once again, hopefully, an improvement on its predecessors, at least in design. Much of the credit for this must go to the long-suffering Sheryl Straight, whose patient advice, particularly on the mysteries of Cascading Style Sheets, has been invaluable.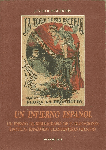 A New Publication — I am delighted to announce, but sorry not have done so earlier, the appearance of a major new bibliography of erotica, Jean-Louis Guereña's excellent Un Infierno Español. Un Ensayo de Bibliografia de publicaciones eróticas Españolas Clandestinas 1812–1939 (Madrid: Asociación de Libreros Viejo , 2011). So far as I am aware, this is the first attempt to systematically describe erotic and pornographic literature published in the Spanish language, and certainly deserves its place beside the other recent works of such authorities and Peter Mendes and Jean-Pierre Dutel whose bibliographies of the erotica of England and France respectively have proved so valuable to those of us whose fancies lie in that direction. It is to be regretted that Sr. Guereña's book is not more easily available outside Spain, but copies may be obtained through the ABE website. Prices vary, but are in general more than reasonable for a work so admirably researched and attractively printed. For a larger view of the front wrapper, please click the illustration of it above.

Old books Future Plans — I am, as always, casting about for new projects to publish on this site, not an easy task. One that has been completed is a bibliography of the clandestines of Jean-Jacques Pauvert, inevitably a rather short compilation since unlike his contemporary, the late Eric Losfeld, Pauvert seemed uncomfortable publishing secretly and more interested in challenging French censorship head-on. Notes towards a listing of the works of the prolific Alphonse Momas ['Fuckwell,' 'Le Nismois,' &c] have also been posted.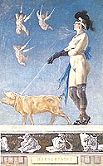 Additions & updates — Since this site's been up, I've made a good many changes. Some have not been obvious–the addition of a new work or addition to a catalogue, or the silent correction of blunders when they pointed out to me. Observant visitors, however, may have noticed a sudden sprinkling of 'new' and one 'updated' labels, and I have indeed been busy accumulating new material. Some is of marginal interest, erotically speaking, such as the reprint of Henry Spencer Ashbee's short account of a trip that he made to Coney Island in the 1880s, but I am happy with the pages devoted to John Stephen Farmer, the noted lexicographer, and the greatly expanded catalogue of the contents of the British Library's 'Supressed Safe' collection of books locked away for libel or other reasons. The augmentation of this latter was so great that I was obliged to put it up on my site as a .pdf file. The J.S. Farmer page grew out of the discovery of some curious information concerning his private life; the research wasn't mine alone, but I felt it was of sufficient interest to add as part of the preliminary matter to a short-title catalogue of his publications.